You are responsible for the entire supervision of early school leaving projects in education and at municipalities. The focus is on process support in combination with our software systems. You are a true spider in the web and guide processes from A to Z; you formulate the project approach with the help of our software products, present, coordinate, train, guide, report and liaise with both clients and internal colleagues. In addition, you will contribute to the further development of our products. All this to deliver projects within the budgeted time to full customer satisfaction and to achieve further expansion of our field.
Intergrip's work area is spread throughout the Netherlands.
Current desired location: Central Netherlands (near Veenendaal).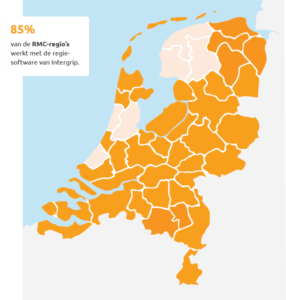 Function requirements in a row:
You have an HBO (higher professional education) thinking and working level;
You have several years of relevant work experience;
Knowledge of project organization;
Knowledge of software and process optimization;
Able to translate processes into technology and vice versa;
Affinity with education and municipalities makes the work easier.
Your characteristics at a glance:
Independent and pro-active;
Organizational ability; able to organize your own work;
Connecting and able to communicate at different levels;
Goal-oriented;
Helicopter view;
Flexible and creative;
Analytical ability;
Driven, involved, possesses a dose of positive energy and not unimportantly; you have a sense of humor.
What do we offer you?
32 – 40 hours per week;
A job with a national player;
A job in a professional and informal organization;
A varied working week;
Lots of room for own initiative and responsibility; success in your own hands;
Challenging work in a collegial working atmosphere;
Market conform salary and good fringe benefits;
Tasty coffee and a Friday afternoon drink.